Playwriting Workshop
Instructor: James Hindman
Friday, July 26, 2019 - Thursday, August 8, 2019
Whether you are in the middle of a project, starting a script from scratch or revisiting a first draft from your trunk, you already possess, deep inside you, everything you need to jumpstart your art and bring forth your unique voice. This workshop includes exercises to keep you going from first draft through revisions. As a supportive collective we'll read and discuss our pages in class as well as experience two afternoons of a "silent retreat" and a one-on-one session for each writer. Whether you are starting with an idea for a full-length play, moving forward with a work-in-progress or wanting to focus on one-acts, this workshop will provide you with positive support by de-mystifying the playwright's process through a set of tools. Are you a writer who starts from character or from story? You'll work at your own pace as we examine themes, structure, dialogue and character in an environment that brings out and channels your creativity. The goal is to move forward with your writing and rewriting while keeping the "play" in playwriting.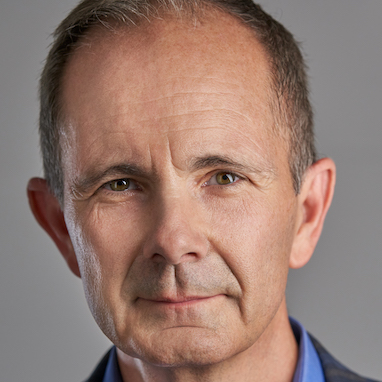 James Hindman is an award-winning playwright and actor. His plays have been produced in London, New York, Los Angeles, and across the U.S. He's also performed on Broadway and appeared in several television shows and movies. His New York writing credits include the Off-Broadway hit Popcorn Falls, directed by two-time Tony Award Winner Christian Borle; Pete 'n' Keely (Outer Critics Award nomination and two Drama Desk nominations); The Audience (Drama Desk nomination); Being Audrey (NEA Grant recipient); A Christmas Survival Guide, The Gorges Motel (NYFringeFestival 2016); One Christmas Eve (NYFringe Festival 2018); and his one man show, What Doesn't Kill You.
His other work includes Multiple Family Dwelling (New Jersey Rep); The Bikinis (Long Wharf, Goodspeed Musicals); The Drama Department (Terrence McNally Award finalist); and Heaven Help Us (Carbonell Award nomination). Many of his short plays and monologues have been published in anthologies. He's taught playwriting at The Barrow Group and is a member of The Dramatist Guild of America and The Protagonists Union Writers Collective and is co-owner of a producing and publishing firm, Miracle Or 2 Productions.
He's performed in the films Oceans 8, Henry's Crime and the upcoming The Report and television credits include Marvel's Iron Fist; The American; a recurring role on Steven Spielberg's Public Morals, Madam Secretary; Person of Interest; House of Cards; The Sopranos; Law and Order, SVU; Law and Order, CI; The Blacklist. Broadway and tours: Mary Poppins; The Scarlet Pimpernel; 1776, City of Angels; A Grand Night for Singing; Once Upon a Mattress; Falsettos; Dancing at Lughnasa.